Boost efficiency with integrated payments
Global Payments Integrated and The Perfect Shipping have partnered to offer convenient and secure integrated payment solutions that can help you save time, get paid faster and even increase customer engagement.
Why Choose Global Payments Integrated and The Perfect Shipping?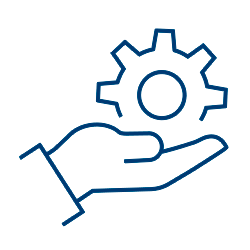 Seamless Integration
All transactions are fully integrated within The Perfect Shipping's software, reducing double entry, costly errors and reconciliation times.

All Major Payment Types
Accept debit, credit, secure chip cards and more.

Increased Engagement
Boost customer engagement at checkout with colorful on-screen rewards, promotions, surveys and more.

Effortless Updates
Automatic cloud updates ensure you have the latest features and functionality with no downtime.

Award-Winning Customer Service
Rely on our award-winning phone support, recognized by a global consumer insights leader.